Progress through the story while solving
puzzles and mysteries with London's latest
detective heroine, Katrielle Layton!
Pound the Pavements

Travel around town, investigating different areas to get the low-down on the latest case.

Examine the Evidence

Chat with local residents and business-people, and investigate crime scenes to uncover valuable pieces of evidence.
Leave no stone unturned!

Prevail over Puzzles

Solve the plethora of puzzles that pop up in the course of your investigations and conversations.
Minigames
Ideal Meal

Prepare the perfect meal for your discerning diners!

Passers Buy

Coerce your customers to acquire all the accessories by having them follow particular paths around the shop floor!

Hound in the Pound

Raise and lower the coloured cubes as you guide your faithful furry friend out of the perilous pound!
Customisation
Kat's Wardrobe
Clad Katrielle in fetching outfits!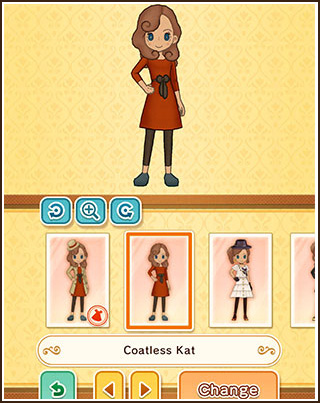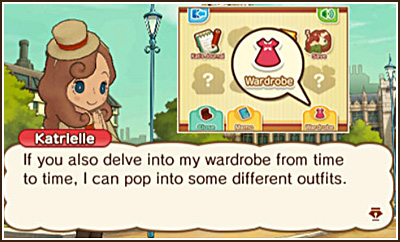 Over ten outfits to
choose from!
Fengshui
Make your mark on the detective
agency decor!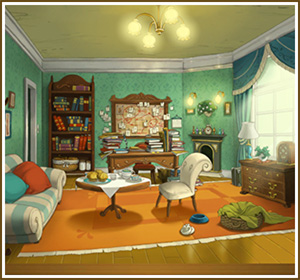 Change items to
match your mood and
suit your taste.

Eight Customisable Components
Change the walls, floor, curtains, rug, table,
chair, sofa and even the cushions!
Simply touch the area you'd like to alter and replace the
item with another of a different design!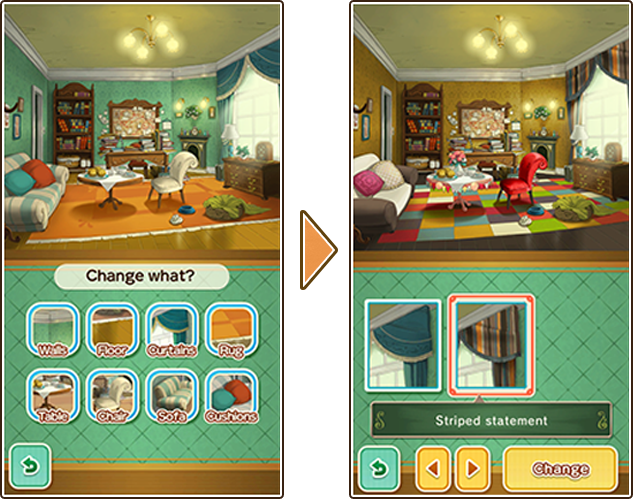 Docket Exchange
You can exchange decor dockets you've collected
for new items of furniture or decor.
After you reach a certain point in the story,
you'll start earning one decor docket for
every five puzzles that you solve.