Daily Puzzles
There are more puzzles waiting for you in LAYTON'S MYSTERY JOURNEY: Katrielle and the Millionaires' Conspiracy than any previous title and it doesn't end there!
You can access a brand-new puzzle every day for a full year from release date.
Bonus puzzles are just for fun, so they won't contribute or detract from your picarat score.
How to Download
Select 'Bonuses' from the title screen

Select 'Daily Puzzles' from the Bonuses screen

Select 'Download Puzzles' to acquire the daily puzzles. *Internet connection is required to download the Daily Puzzles

Purchaseable Items
Over 10 outfits for Katrielle!
Each outfit comes with a challenging puzzle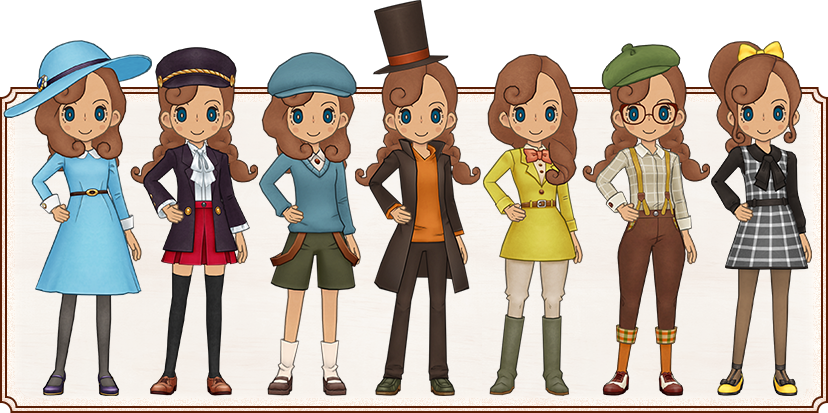 *Some outfits may require internet access to download
*Some outfits require a purchase to be unlocked
How to Download
iOS / Android

Select 'Downloadable Content' from the title screen and purchase your favorite outfit(s).

Nintendo 3DS

Use 'special coins' you earn or find by playing the game and trade them in for your favorite outfit(s).